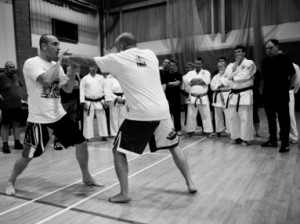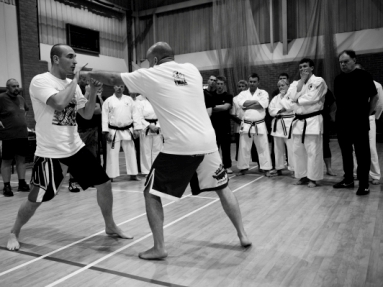 Complete Self Protection offers training in JKD arts with an additional emphasis on self defence techniques and concepts that enable you to protect yourself and your loved ones in the increasingly violent society we all live in.
CSP offers techniques in all aspect of Self Protection including
Awareness, Avoidance and Escape Strategies

Conflict and Confrontation management skills

Understanding and Control Fear from high-stress situations

Personal space management using unique "Fence" concepts

Physical techniques in all fighting ranges – Kicking, Punching, Trapping, Grapping, Ground Fighting and Anti-Grappling
Complete Self Protection training is fully certified and recognised by the British Combat Association – who are widely acknowledged as one of the leading Self Defence Organisations in the UK and Europe
The training includes all ranges, uniquely blended from a wide variety of Martial Arts including; Boxing, Karate, Muay Thai, Greco-Roman Wrestling, Freestyle Wrestling, Sambo Russian wrestling, JKD, Judo and many others.
All techniques have been tried and tested in high-pressure, real environments and situations.
CSP is committed to delivering honest Martial Arts instruction focusing on the richness and depth each of the arts within JKD has to offer.
Above all, Complete Self Protection is fun and very rewarding.