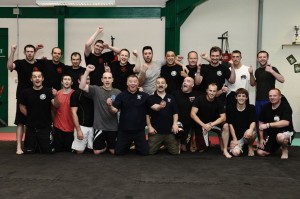 At CSP we run weekly classes, teaching all of the arts encompassed by the Integrated Arts and Minnesota Kali Group System.
Visit THE ARTS pages to discover more of the history of the Arts that we teach and the lineage we have through our own Instructors and Associations.
Classes are open to Anyone of Any ability, regardless of previous martial arts experience.
Classes are always fun and we have a fantastic group of students who make every new member feel welcome and part of the team.
The First Session is Always FREE
Locations:
We teach classes in Coventry
Costs:
£25 per month – unlimited training (approx 4-5 classes per month)
 For more information please feel free to contact us at info@alpeasland.com
Or call
Al: 07967 000 282                 Mick: 07977 309 395
CSP is registered and licensed with the British Combat Association
All tuition is fully certified and insured