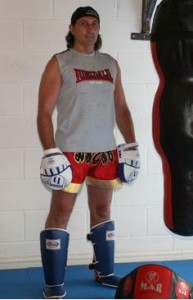 I am extremely pleased to announce that Mick and I will be visiting our great friend Kru Yai Jim Burns to teach a long overdue CSP session.
Jim is our first ever Affiliate Instructor, our highest graded Affiliate Instructor, a fantastic martial artists and coach, and a wonderful friend.
He is now working on building his 3rd Martial Arts Academy and we are proud to be invited up to Cheshire to help support in our small way.
This is an open event.
Sunday 17th June
The Warehouse
Middlewich Street
Crewe
Cheshire
CW1 4EA
£15 admission (£10 for UK AMA Members)
For full details – visit the UK AMA website or contact Jim Burns directly