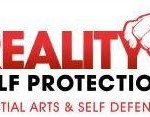 CSP – Hull Seminar
 5 Hour Seminar with PADDY COONEY & Reality Self Protection
Saturday – 10th September 2011 – 10am to 3pm
Al and Mick will be delivering a seminar covering a variety of the arts from both CSP systems
This seminar is open to everyone – please contact Paddy directly for more details and to reserve your place
Pictured here, working "The Fence" with Al Peasland, Paddy is one of our regular CSP students, who frequently travels from Hull to Coventry and Milton Keynes to train with us.

Paddy, who now run his own Martial Arts school, Reality Self Protection, has kindly asked us to teach a 4 hour seminar covering all aspects of our Real Comba System and Minnesota Kali Group Systems.

 
Venue
South Holderness Sports Centre
Station Road
Preston
East Riding of Yorkshire
U12 8UY
Time
10am Start
3pm Finish
Contact Paddy on
paddy@realityselfprotection.co.uk 
Paddy has also asked me to deliver the Winning Formula Presentation to the group – which we have scheduled for
14:00 to 15:00, giving us time for refreshments after the training session before the presentation

Winning Formula from stephen reynolds on Vimeo.