2 years ago I was fortunate to be invited to teach in Seattle alongside several other fantastic instructors, all masterminded and organised by Sensei Kris Wilder.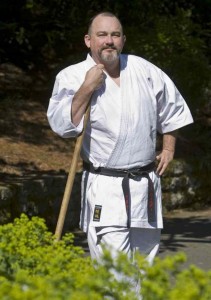 This year I am proud to announce that Kris will be visiting our CSP-MK Monday night class to teach the 2 hour session as our guest instructor, whilst on part of his UK tour.
7:30pm to 9:30pm
Leon Leisure Center
MK2 3HQ
Open to ALL Regular CSP Students – Normal Class Prices Apply
Kris Wilder, is the head instructor, and owner of West Seattle Karate Academy. Kris started practicing the martial arts at the age of fifteen. Over the years, he has earned black belt rankings in three styles, Goju-Ryu karate (5th dan), Tae Kwon Do (2nd dan), and Judo (1st dan), in which he has competed in senior national and international tournaments.
He has had the opportunity to train under skilled instructors, including Olympic athletes, state champions, national champions, and gifted martial artists who take their lineage directly from the founders of their systems. Kris has trained across the United States and Okinawa. Kris teaches seminars worldwide.