BOOKS
Fence Concepts Book now only £10

FENCE CONCEPTS


Author: Al Peasland




Foreword: Geoff Thompson
£10.00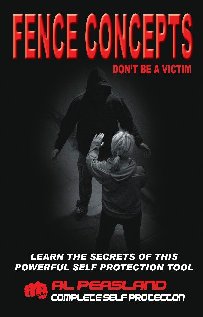 In his first instructional manual, Al takes us through his own interpretation of the Geoff Thompson Fence concepts.
The Fence is now a well recognized name for the techniques used to control the time and space between engaging with a potential attacker and ending the conflict either with physical or psychological pre-emption.
It assumes things have already gone wrong with our threat awareness and threat avoidance tactics and are already in a potential life threatening situation with one or multiple assailants.
If the thought of a physical confrontation fills you with dread, this book is for you.
If you question whether you would be able to handle a violent confrontation, this book has the answers.
If you've never been in a real fight, learn from someone who's been there, done it and got the torn t-shirt.
Al's Fence Concepts teaches you how to take control of the situation, how to handle all the feelings of fear, and how to use those feelings to your advantage. This manual goes on to detail how the situation can be ended without throwing a single punch, or by being first with devastating powerful, close range punches, kicks, chokes and takedowns.
Reviews for Fence Concepts                       Foreword – Sneak Preview
THE ART OF BOXING
Author: Jim Burns


in association with: Al Peasland




Foreword: Jim McDonald
£6.95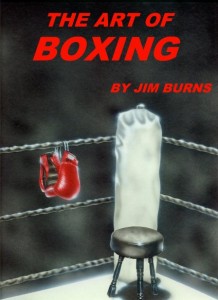 On it's 10 year anniversary, Complete Self Protection have great pleasure in being able to promote and offer you this excellent instructional guide on the Art of Boxing.
Back in 1998 I was priviledged to work on a project with my great friend Jim Burns, the culmination of which was his first Instructional book, seen here and also a 3 series video set on the same subject.
Whilst 10 years have now passed, this title and everything contained within it is still 100% valid.
If you wish to learn the fundamentals in the most honest sport of them all, you should not miss your chance to grab a copy of this educational manual.
 Jim Burns has now been involved in martial arts for over 35 years, specialising in Western Boxing and Muay Thai Boxing.
Jim is also an experienced ex-Nightclub Doorman from Coventry and a qualified Professional Bodyguard. Because of this Jim has the advantage of having tested his skills in both the sports and pavement arenas. His many qualifications include:-
BBBC Professional Trainer, BTBC 10th Khan Muay Thai, BTBC Qualified Coach, BTBC Qualified Referee & Judge, BCA Instructor
Buy this and you also get a chance to see a very very young looking Al Peasland in the instructional photographs.
Typical Postage Costs
for individual items
£1.00 for UK
£1.50 for Europe and Republic of Ireland
£3.00 for Rest of the world
for Book & DVD Sets
£1.50 for UK
£2.50 for Europe and Republic of Ireland
£4.00 for Rest of the world
Payment is taken securely via paypal and all items shipped to your paypal address.